Unlocking the Power of AI for Creative Business in 2023
As the creative world stands at the brink of an AI-driven transformation that promises to revolutionize art, design and content production, new levels of creativity and productivity have been unlocked due to utilization of powerful AI tools in businesses. This is enabling business owners with more possibilities for growth while also giving creatives all over the globe access to never before seen opportunities for creation. Are you ready to enter this age where technology meets creativity? Will you be prepared when it comes time to look at what may come next within this ever changing realm as we continue into our AI driven future?
Short Summary
AI unlocks new creative opportunities for businesses in 2023.
AI tools enable efficient idea generation, content creation and marketing campaigns.
Use AI to increase efficiency, productivity and success for your business.
How to leverage AI for Creative Business in 2023
AI can be used for many different things – brainstorming is for sure my favorite
As we move into 2023, AI-based solutions have the power to revolutionize creative businesses – from bolstering productivity and fuelling creativity, through content creation and energizing brainstorming sessions. Utilizing these innovative tools means creative entrepreneurs are able to build attractive websites, manage social media campaigns with ease and promote products in a more effective manner.
AI is set to be fundamental in enabling us to create an optimistic future for all kinds of businesses worldwide. Offering new possibilities that support creativity plus enhance overall efficiency within such sectors.
AI for Brainstorming
Thanks to AI algorithms that can process large amounts of data in just a few minutes, the power of technology has invaded the world of brainstorming. With AI-powered tools, creative professionals are now able to quickly generate fresh ideas and concepts for their target audience. These resources enable them to save time on tedious tasks while having more freedom and capacity to create content specifically suited towards their desired audiences without compromising quality or uniqueness. The new capabilities brought about by these technologies give way to creating limitless possibilities with regard to coming up with innovative solutions.
My preferred tools for AI-supported brainstorming
ChatGPT: ChatGPT is an AI-powered chatbot that can be a great way to efficiently jumpstart creativity. It can be used to generate ideas, ask questions, and get inspiration for your art. ChatGPT is powered by artificial intelligence and can be a great thought partner throughout the brainstorming process.
WordTune: WordTune is an AI-powered writing tool that can help you brainstorm ideas for your writing. It offers suggestions for rephrasing sentences, changing words, and improving the overall flow of your writing.
Quillbot: Quillbot is a writing tool that can help you get ideas down quickly. Whether brainstorming plot points or writing dialogue, Quillbot can help you get it all down quickly.
AI Writing Tools
AI technology is revolutionizing the writing process with tools such as Murf.ai, Jasper.ai, Adobe Sensei, Wellsaid Labs, and ChatGPT which enable professionals to craft quality content quickly by generating multiple versions of a design or concept in order to save time on tedious tasks while still focusing on their creativity.
Social media posts are not exempt from these AI-powered resources either, CoSchedule Headline Studio and Github Copilot provide an extra layer for crafting engaging social media content without having to put excessive effort into each piece produced.
My preferred tools for AI-based writing
Jasper.ai: Jasper is an AI-powered content tool designed for marketing and business writing that offers an intuitive AI writing feature called Jasper Command. It also offers a text-to-image art generator called Jasper Art that can turn text prompts into amazing art and realistic AI-generated images in seconds.
Type.ai: Type.ai is an AI-powered writing tool that can help users generate new ideas, rephrase sentences, and improve the overall flow of their writing. It offers features like a grammar checker, paraphrasing tool, and summarizer to help users write faster, smarter, and better.
TextCortex AI: TextCortex AI is a writing tool that can help users automate their writing tasks, such as creating blog posts, website copies, product descriptions, and paraphrasing texts. It offers affordable and flexible prices for its services. It's even coming as a browser plugin.
AI in Graphic Design
AI tools such as Alpaca, Colormind, or creating images with DALL-E 2 are changing the way graphic design is done. They make it simpler than ever for designers to create eye catching digital art with minimal effort by automating tasks like document organization, image alteration and color scheme development. This automation enables creatives to bring extra creative flair into your projects while also streamlining processes greatly.
My top 3 graphic design AI-Tools
Canva: Canva is an online design tool that offers a wide range of pre-designed templates, an intuitive drag-and-drop editor, and royalty-free images. It appeals to designers of any skill level and offers several AI design tools, including the ability to generate custom color palettes.
Visme: Visme is an all-in-one design tool that allows users to create presentations, infographics, reports, and other visual content. It offers a drag-and-drop interface, a library of templates and assets, and several AI-powered features, such as the ability to generate custom color palettes and suggest design elements.
Colormind.io: Colormind.io is an AI-powered color palette generator that can help designers create unique and appealing color schemes for their projects. It uses machine learning algorithms to analyze millions of color combinations and generate new ones based on user preferences.
AI in Digital Illustration
In the world of digital illustration, AI-powered technology is revolutionizing the way artwork is created. By automating tiresome repetitive tasks and making powerful tools like NVIDIA Canvas and Dream Studio available to artists, you can concentrate on their work more than ever before while still creating incredible pieces of art. Ground-breaking applications such as Stable Diffusion Photoshop Plugin leverage artificial intelligence in order to generate stunning visuals from text commands – something that was not previously possible!
My top 3 AI tools for Illustrators
Let's Enhance: Let's Enhance is an online AI photo upscaler that can achieve 4K upscaling without losing quality. The tool relies on AI techniques to enhance colors, recover lost textures and details, remove compression, and more. It is one of the best AI image enhancer and upscaler tools on the market.
Uizard: Uizard is an AI design tool for designing and prototyping. It helps you develop mobile apps, websites, and other visual assets using the power of artificial intelligence and machine learning. Uizard is an excellent tool for creating wireframes, mockups, and prototypes. It is suitable for designers of all skill levels.
Khroma: Khroma is an AI-powered color tool that can help illustrators generate color palettes for their projects. It offers a range of features, including color matching and palette generation, and is suitable for illustrators of all skill levels. Khroma can help illustrators save time and improve the overall quality of their work by providing them with a range of color options to choose from.
AI in Content Creation
AI could revolutionize the content generation process, making tasks like video editing and social media management automated. Automator, MidJourney, Scalenut, Runway and Pictory AI are some of the tools that enable you to generate remarkable content such as videos or interesting posts for different platforms.
With this technology you can save a lot of time in your creative business so you have more resources available to make sure what is created truly stands out from the competition – thanks to AI-powered creation capabilities.
My 3 favorite AI-Tools for Content Creation:
Runway: Runway is a suite of AI-powered tools that can help you with tasks such as image synthesis, style transfer, and image editing. It offers a wide range of models that can be used for different purposes and is suitable for content creators of all skill levels.
Adobe Firefly: Adobe Firefly is an AI-powered tool that can help you with tasks such as image recognition, natural language processing, and predictive analytics. It offers a range of features and is suitable for content creators of all skill levels.
ArtBreeder: ArtBreeder is an AI-powered tool that can help you generate high-quality images quickly and efficiently. It offers a range of features, including image synthesis, style transfer, and image editing, and is suitable for content creators of all skill levels.
Empowering Creative Entrepreneurs with AI Tools
Creative entrepreneurs can stay ahead of the competition by utilizing AI tools and solutions for their businesses. From website construction to social media management, these emerging technologies provide them with an edge in optimizing their efficiency. Not only this, but marketing automation that is powered by AI technology can be automated. This can give creative business owners a leg up on other companies within the same industry as well.
AI allows entrepreneurs to unlock opportunities which would have been overlooked otherwise. Thus giving way to more efficient operations, allowing them to take advantage of modern trends and resources available through artificial intelligence-powered platforms. By integrating such innovative approaches into daily tasks and processes, you are setting yourself up for success while staying abreast of future developments revolving around AI advancements.
AI for Social Media
Utilizing AI technology, businesses can craft your social media marketing campaigns faster and with greater efficiency. Companies like Emplifi.io and Smartly.io rely on this powerful tech to develop advanced tools for content creation, audience targeting, and ad-buying optimization in the context of digital marketing operations.
Allowing you to save time while delivering more effective results than manual labor alone could provide is a key benefit that artificial intelligence offers companies operating within today's online market space.
AI for Small Business
AI-powered tools can be immensely beneficial for small businesses, enabling them to optimize their processes, craft personalized marketing strategies and strengthen cybersecurity. These capabilities of AI help reduce costs as well as save time, which in turn provides these organizations with a competitive edge over other players while simultaneously ensuring consumer satisfaction levels are high.
AI Website Builders
Artists that are perhaps not that tech-savvy are now able to leverage the power of AI with website builders such as Wix ADI, Hostinger Website Builder and GetResponse. These tools can speed up the web development process substantially while delivering tailored content for users. This offers creative businesses an opportunity to create unique and responsive websites that draw customers in and support their expansion efforts.
Generating compelling material is made much simpler thanks to these AI-driven solutions – they enable businesses to create sites quickly which will help them engage with more people effectively than before.
AI Business Tools
AIs have the potential to provide businesses with time-saving tools such as business intelligence, conversational AI and automation software that can optimise processes while enhancing customer experience. With these applications of AI technology, companies will be able to make cost savings on resources and increase efficiency across various tasks.
AI Marketing Tools for Growth
Businesses can utilize AI-powered tools such as SEO Surfer, GrowthBar and Phrasee to optimize their digital marketing strategies. By taking advantage of predictive analytics backed by Artificial Intelligence insights, companies can experience improved results from their campaigns and see tangible growth overall. These solutions help automate content production while optimizing ad targeting for maximum impact on the business' bottom line.
Enhancing Customer Experience with AI for creative business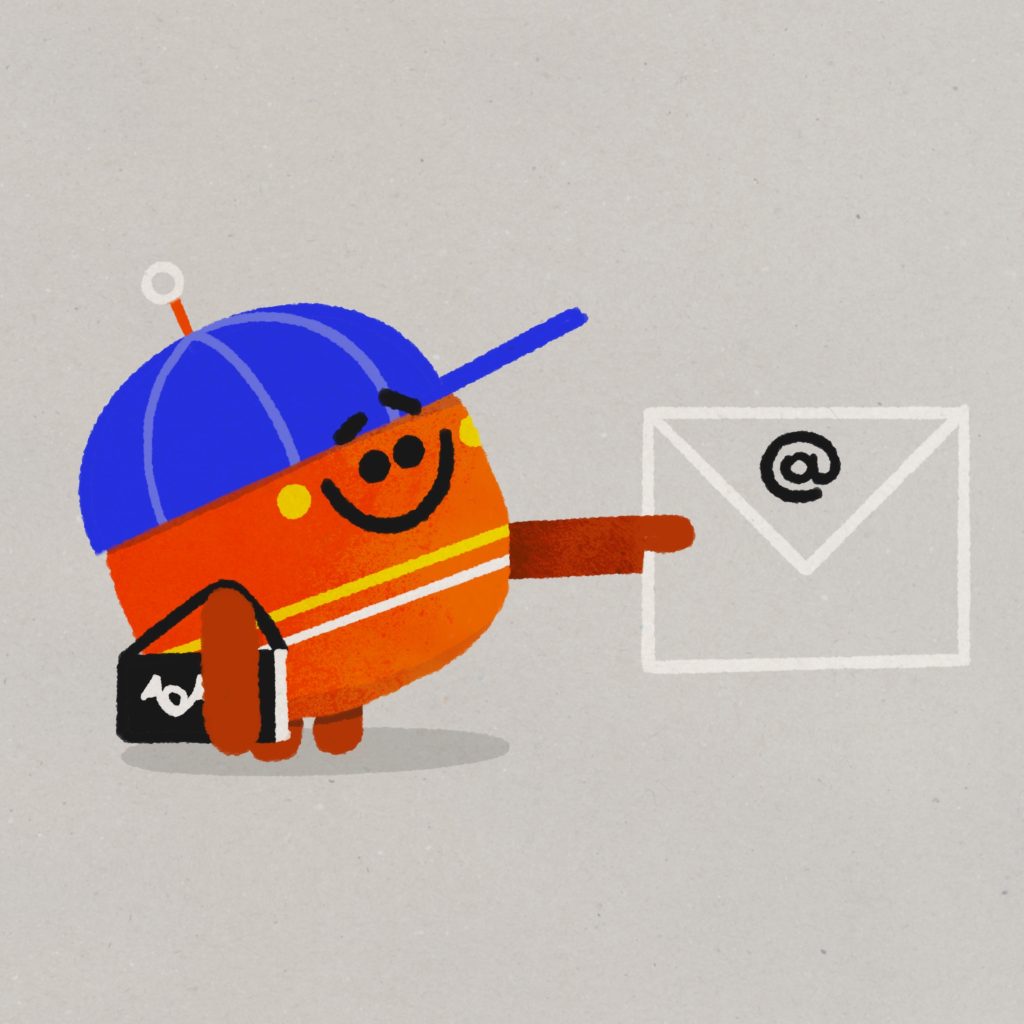 AI technology can be used by businesses to deliver more personalized customer service and e-mail outreach, leading to a greater level of engagement which will ultimately help retain customers and foster growth. AI enables artists the ability to provide an enhanced experience that is tailored specifically for each individual client in order to increase satisfaction and loyalty.
AI-Driven E-Mail Outreach
The use of Artificial Intelligence (AI) can improve the efficiency when sending personalized emails to potential and existing customers. By utilizing Natural Language Processing (NLP), machine learning algorithms, AI is capable of crafting messages specifically tailored for each recipient, which will lead to greater engagement rates such as open rate, click-throughs or even more sales opportunities. This could be a major time saver while also improving results in terms of conversions overall.
Personalized AI Customer Service
Artists can utilize AI-driven tools, such as chatbots and automated support systems, to create a customized customer experience that sets them apart from the competition. These applications of Artificial Intelligence allow routine tasks to be handled quickly while providing precise answers through NLP, which in turn leads to greater satisfaction amongst customers and improved retention rates.
How can AI for Creative Businesses benefit you as an artist?
Using AI tools, creative businesses can benefit artists by providing access to greater data and streamlining repetitive tasks. This then allows the artist more time to focus on their craft, which leads to higher quality work as well as increased productivity in this industry. These same resources also create new prospects for growth and innovation by uncovering trends through data collected from various sources. In summary, AI offers a wide array of potentials that could help any aspiring or existing artist achieve success with their endeavors in the world of creativity!
FAQ
I explore the various questions revolving around AI and creative businesses, such as if it will substitute them, harm them or be a risk to creators. As seen through this article so far, Artificial Intelligence can actually support you in your endeavors by giving artists and creative businesses fresh tools that make processes smoother and aid invention.
Rather than swapping out for existing ideas or damaging companies of this kind, AI presents innovative methods that artists are able to utilize with the aim of constructing even better pieces of work leading towards achievement.
Can AI replace creative businesses?
As AI continues to develop, businesses in the creative sector can benefit from it as a powerful tool. This would improve productivity and the quality of your work by providing greater efficiency and precision than ever before. Human creativity is always going to be essential for understanding cultural or social nuances that algorithms are not able to detect, but overall, this technology should help you stay competitive while allowing new opportunities in terms of creativity too.
Is AI bad for creative businesses?
AI technology can be a great asset to creative businesses, providing them with valuable tools and applications which save time while allowing more focus on the creative side. By automating everyday tasks and streamlining operations through AI, enterprises will have access to improved efficiency that could open up new opportunities in an increasingly competitive market. As AI continues to develop, AI continues to evolve. It is likely to present even greater advantages for those operating within this space.
Is AI a threat to artists?
AI technology is not a danger for artists, instead, it can become an aid that helps them create more excellent work and experience greater success. By automating tedious jobs as well as providing access to state-of-the-art instruments and software programs, AI has the capability of empowering creators so they can concentrate on their creative projects producing groundbreaking content.
As advances in artificial intelligence are seen regularly, fresh possibilities will come into play offering novel chances for creatives enabling them to broaden what they do artistically while reaching unprecedented heights of achievement.
Conclusion
The potential of AI in creative businesses is an exciting development that offers entrepreneurs, designers, and artists unprecedented possibilities to use tools driven by artificial intelligence to boost productivity, bring about improved content creation, generate novel ideas for writing or design projects and unlock their creativity. As we march into the future, it's time to grasp these opportunities with both hands and make full advantage of what this incredible technology can do!
Thanks for visiting!
If you want to get regular updates about new topics around illustration, creative business or science communication, feel free to subscribe to my newsletter.